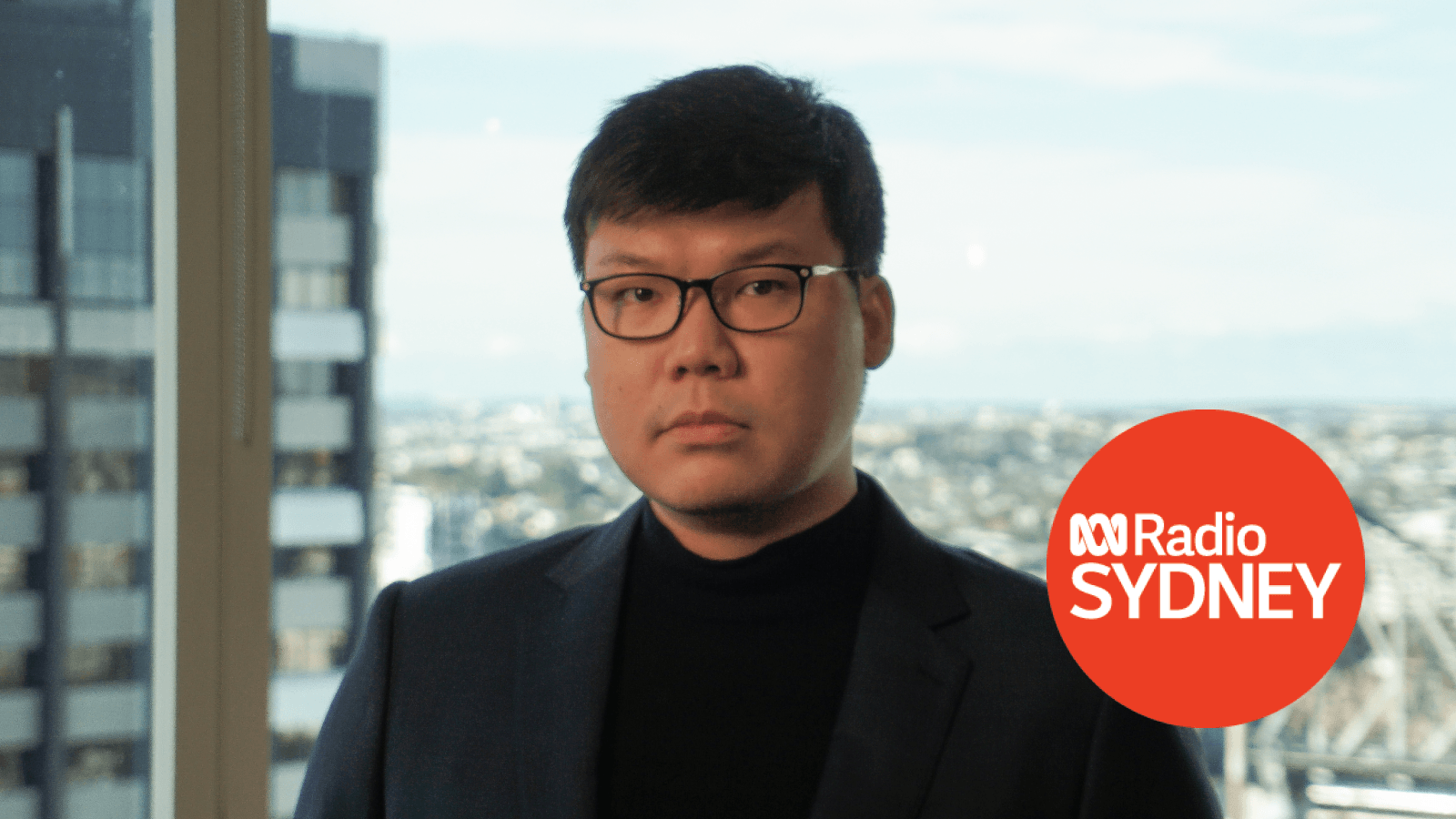 Brisbane, August 27, 2021 -- Monochrome Asset Management CEO Jeff Yew spoke with ABC Radio Sydney on bitcoin's role within investment portfolios, institutional adoption and it's broader place in the digital asset ecosystem.
Speaking to ABC Radio Sydney, Monochrome Asset Management CEO Jeff Yew tackled some of the pressing events and topics relating to bitcoin and its position within institutional investment.
Opening on the landmark topic of El Salvador being the first country in the world to declare bitcoin official legal tender, Mr Yew noted that the sovereign nation would be running a parallel reserve currency system alongside the US Dollar.
With an unbanked population of approximately 70%, the decision to adopt an open monetary network in the form of Bitcoin has received praise from human rights leaders like Alex Gladstein, CSO of the Human Rights Foundation.
Discussion shifted to the value lost to remittance-heavy nations like El Salvador via the global remittance market, and bitcoin's emerging disruption of it.
"At Monochrome we believe bitcoin represents an open lifeboat for many that do not live in stable fiat economies or are excluded from financial services," said Mr Yew.
Continuing, Mr Yew posited that bitcoin served as a hedge against global destabilisation brought about via conflict, government policy, central banks and the like due to its fundamental characteristics.
With bitcoin's emergence as a globally recognised asset class some financial investors remain hesitant on account of factors including price volatility.
Addressing the subject, Mr Yew offered "Bitcoin is a nascent, free-market driven asset class that's going through it's early days of price discovery and the price can be volatile in the short term,"
Expanding on this "With bitcoin you get a clearer sense of the price section by taking a long term perspective into consideration." stated Mr Yew.
With such a perspective, bitcoin's volatility and price exploration offers a unique value proposition for financial service professionals like portfolio allocators. "It's all about position allocation for an asset that is volatile, be it 1%, 5% or 0.5%." Mr Yew said.
Noting that concerns of volatility had not stopped institutional investment into the space over the last 18 months, Mr Yew said to ABC Radio Sydney "We're seeing new players entering the market for the first time such as Tesla, PayPal, Square and even traditional financial giants like JP Morgan and BNY Mellon".
During the inaugural Inside ETFs Australia conference held on June 15, 2021, Mr Yew elaborated on Monochrome's position as a vehicle to facilitate such allocation - "A bitcoin ETF provides a seamless way for a wider range of investors to introduce the asset class into a diversified portfolio.".
On the topic of bitcoin's position in the broader digital asset ecosystem, Mr Yew called for a shift in how investors viewed the space.
Using the notion of quadrants, Mr Yew posited that bitcoin occupied one similar to a store of value, whereas other digital assets operated in notably different quadrants with vastly differing purposes and value propositions.
"It's important not to see everything as one because every token and coin has its own distinct purpose and should be valued correctly in line with its own individual merits." said Mr Yew.
Monochrome Bitcoin Fund (MBF) serves as a vehicle to leverage bitcoin's role as a strategic asset and store of value via a pure buy and hold strategy, giving investor clarity on asset position within a portfolio.
Coming full circle to close off the program, Mr Yew addressed interest in future nation-level adoption of bitcoin as legal tender - "Yes, I think there is. If you look at Paraguay, Mexico, a lot of South American countries are waking up to the fact this could actually be a solution. There are a lot of parliamentary discussions within those countries."
Mr Yew pointed to El Salvador's official adoption on September 7th, 2021 and the following roll-out as a notable upcoming event for nation-level adoption.
This publication has been prepared by Monochrome Asset Management Pty Ltd ABN 80 647 701 246 (Monochrome) the Investment Manager of the Monochrome Bitcoin Fund (the Fund). Monochrome is a Corporate Authorised Representative No. 1286428 of Non Correlated Capital Pty Ltd ABN 99 143 882 562 AFSL 499882 (NCC). NCC is the Trustee of the Fund. This publication has been prepared by Monochrome to provide you with general information only. In preparing this publication, we did not take into account the investment objectives, financial situation or particular needs of any particular person. It is not intended to take the place of professional advice and you should not take action on specific issues in reliance on this information. Neither Monochrome, NCC nor any of their related parties, their employees or directors, provide any warranty of accuracy or reliability in relation to such information or accept any liability to any person who relies on it. You should obtain professional advice and consider the Information Memorandum before making a decision in relation to this product. Any forecasts and hypothetical examples are subject to uncertainty and are not guaranteed. Past performance is not a reliable indicator of future performance. You can obtain a copy of the Information Memorandum for the Fund by contacting Monochrome at https://monochrome.co.
---
Jamie Grohman
Marketing & Content Manager
Monochrome Asset Management