BRISBANE, April 7, 2022 – Monochrome returns to support Wall Racing and incoming driver Liam Talbot during their 2022 Paynter Dixon Porsche Carrera Cup campaign.
This week featured the unveiling of Wall Racing's two latest Monochrome-backed 992 Porsche 911 GT3 Cup entries as the firm come aboard as naming rights sponsor on David Wall's #38 Pro entry, as well as a sponsor for Liam Talbot's #27 Pro-Am entry.
This builds on Wall Racing and Monochrome's 2021 sponsorship, during which the race team became the first motorsport team in Australia to add bitcoin to its balance sheet.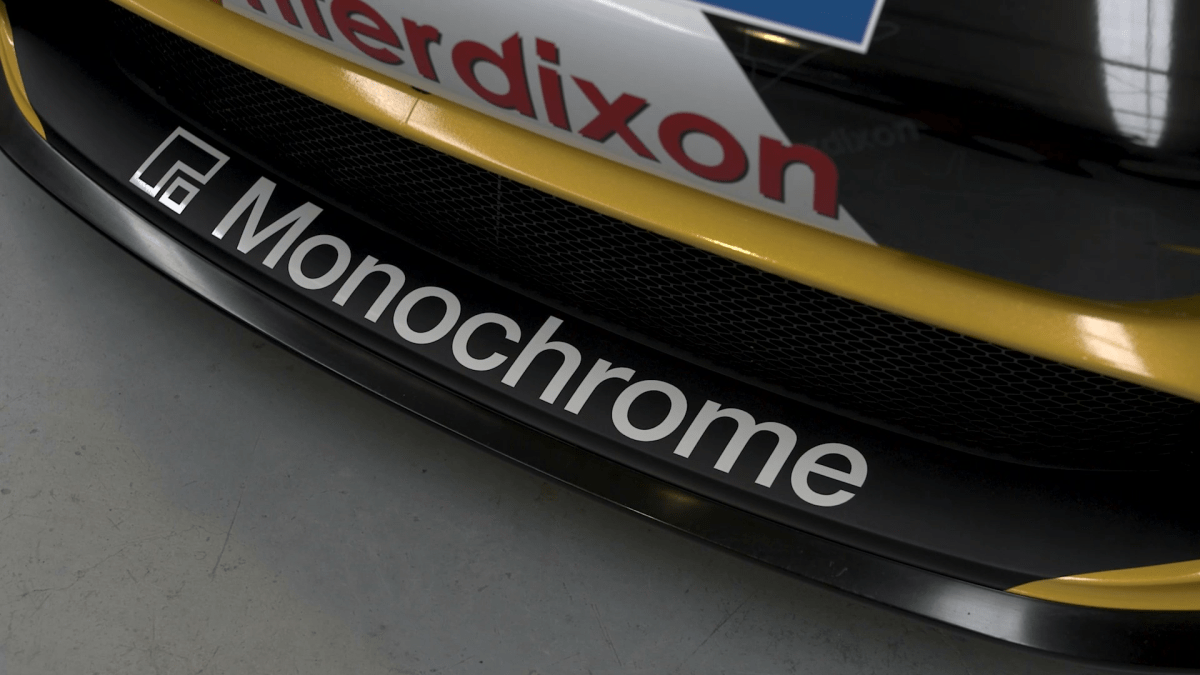 Team owner and driver David Wall commented: "I am thrilled to have Jeff and the team at Monochrome partner Wall Racing on my car in our 2022 season campaign."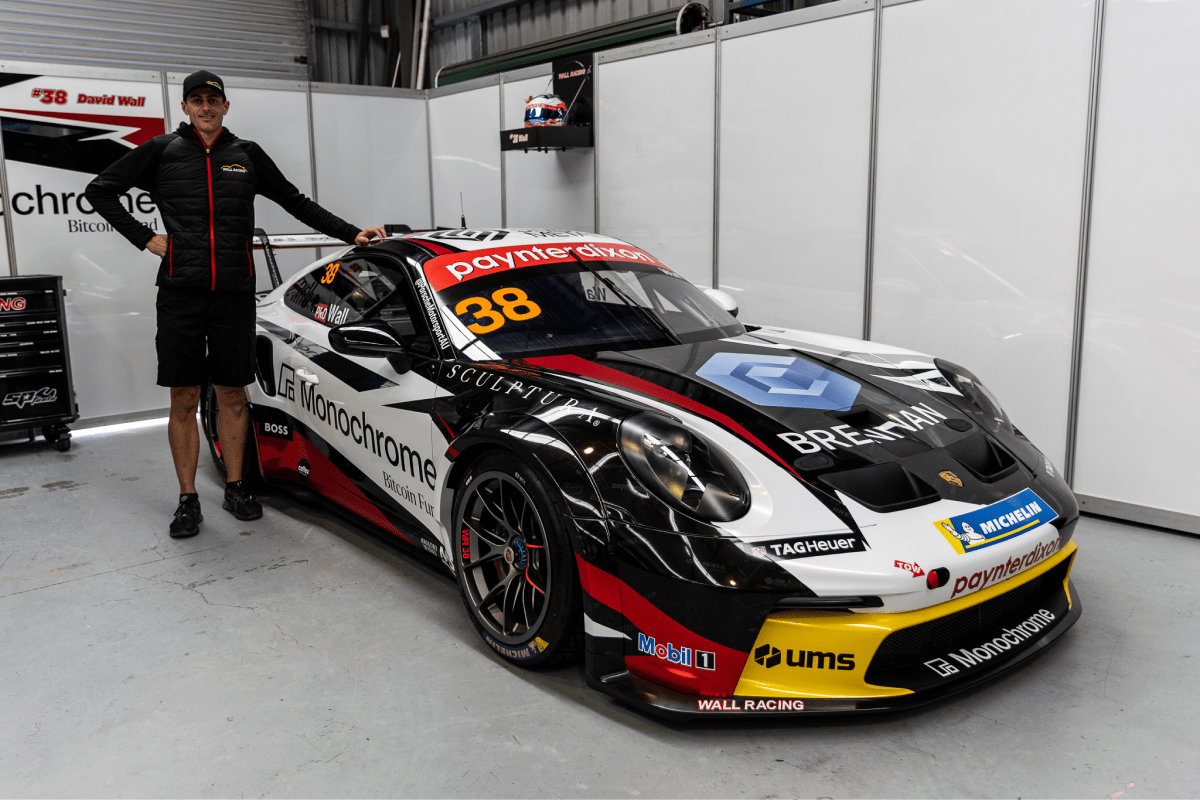 "Since the initial 992 [generation] handover and test session at Sydney Motorsport Park in January, the team has been hard at work testing and understanding the new car's characteristics."
"The car looks fantastic and it's great to see the Monochrome branding looking sharp", he added.
Monochrome will also provide support for 2019 Pro-Am champion Liam Talbot as he makes his return to the Wall Racing garage.
Featuring car art from renowned Sydney artist Gemma O'Brien, Talbot will look to make a statement during his first season back in the Carrera Cup series following his 2019 championship.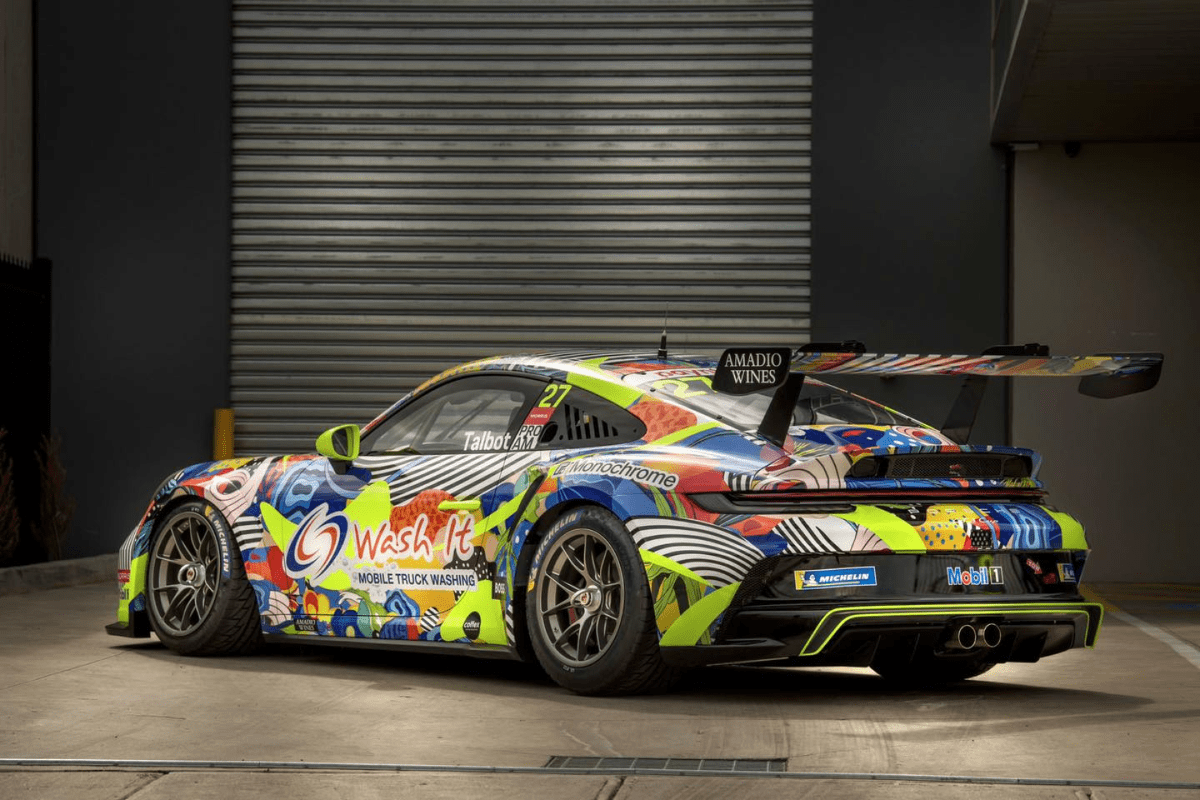 Monochrome CEO Jeff Yew said "Monochrome is proud to continue its support for Wall Racing and their Carrera Cup campaign for 2022. With numerous motorsports fans on the team, our firm is thankful for the opportunity to be able to continue supporting local motorsports and forging new relationships within the industry."
Both newly revealed cars will see their race debut at the Australian Grand Prix from the 7th to the 10th of April, with support continuing across the full 2022 Porsche Paynter Dixon Carrera Cup series.
About Wall Racing
Wall Racing is a top-level race team who specialise in all areas of motor sport. With over 35 years of experience, they are your one stop motor racing shop. Wall Racing specialise in vehicle maintenance, enhancement, rebuilds or ground up builds. Located centrally in Western Sydney, they cater for every area in Sydney and its surrounding areas. With three national titles under their belt Wall Racing are ready to tackle any championship and are confident they can add to their tally.
The content, presentations and discussion topics covered in this material are intended for licensed financial advisers and institutional clients only and are not intended for use by retail clients. No representation, warranty or undertaking is given or made in relation to the accuracy or completeness of the information presented. Except for any liability which cannot be excluded, Monochrome, its directors, officers, employees and agents disclaim all liability for any error or inaccuracy in this material or any loss or damage suffered by any person as a consequence of relying upon it. Monochrome advises that the views expressed in this material are not necessarily those of Monochrome or of any organisation Monochrome is associated with. Monochrome does not purport to provide legal or other expert advice in this material and if any such advice is required, you should obtain the services of a suitably qualified professional.
---
Jamie Grohman
Marketing & Content Manager
Monochrome Asset Management