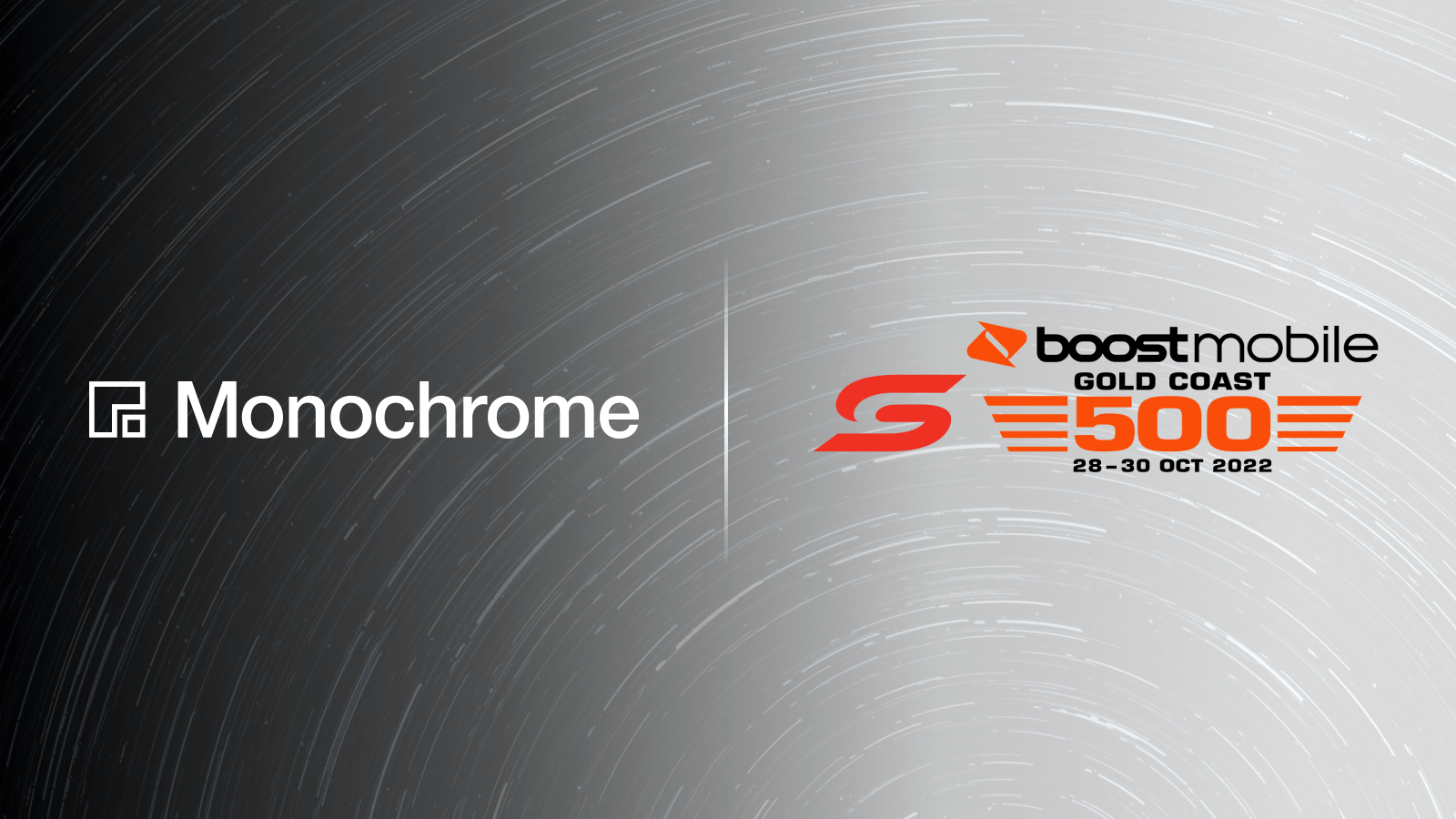 BRISBANE, October 19, 2022 – Monochrome Asset Management is proud to be an official event partner of the 2022 Supercars Championship at the Gold Coast.
The firm's logo will be featured on the Surfers Paradise street circuit.
This partnership comes alongside Monochrome's on-going sponsorships with David Wall and Liam Talbot in the Porsche Carrera Cup Australia championships.
Craig Dontas, Head of Sponsorship at Supercars said, "We are pleased to welcome Monochrome as a partner of the Boost Mobile Gold Coast 500. Monochrome is a great supporter of motorsport in this country and we now welcome them into the Supercars family."
Back in 2021, Monochrome supported both David Wall and seven-time Bathurst 1000 champion Craig Lowndes in the Porsche Carrera Cup Bathurst round.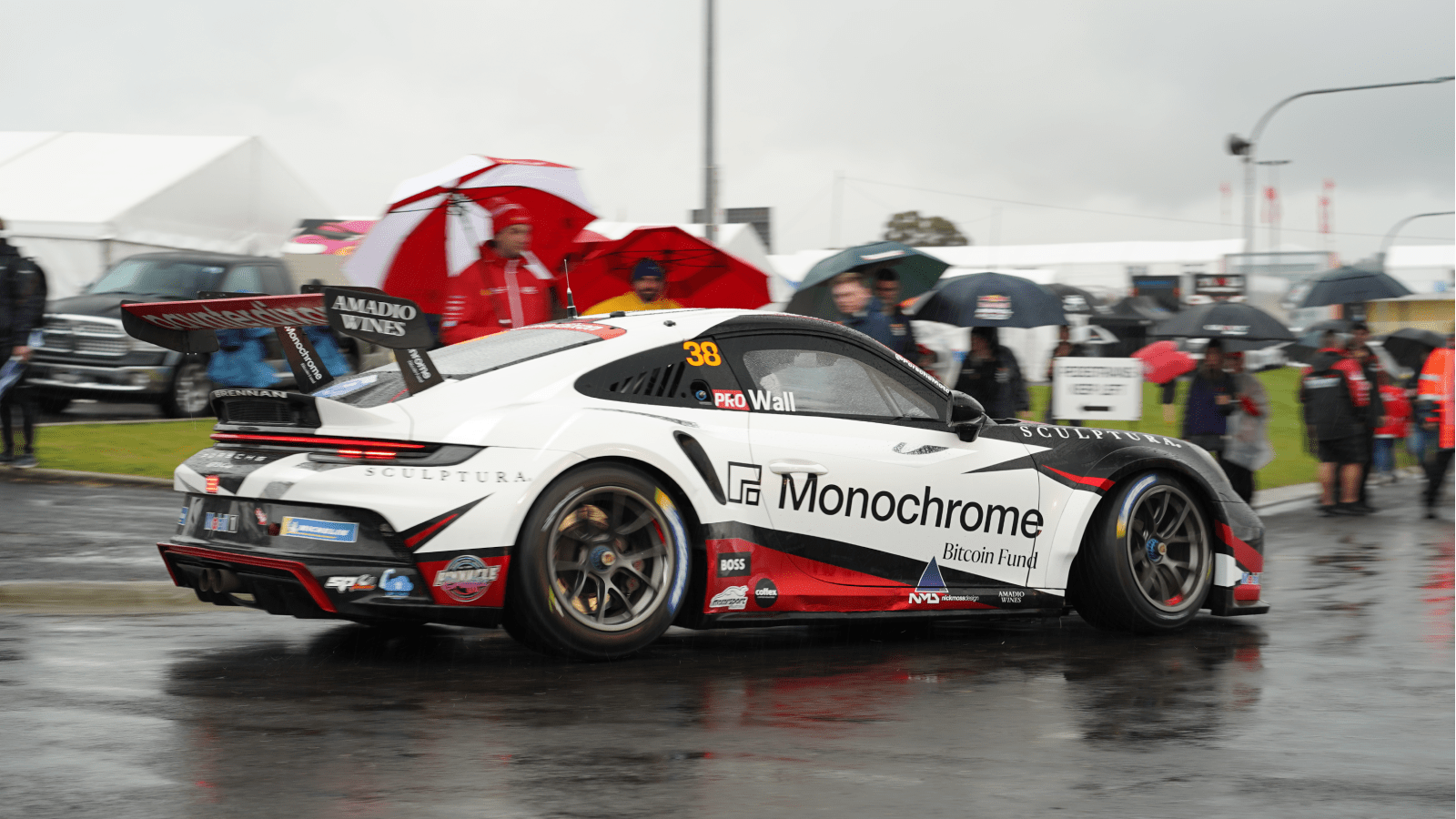 David Wall's 2022 Porsche cup car with Monochrome livery at Bathurst.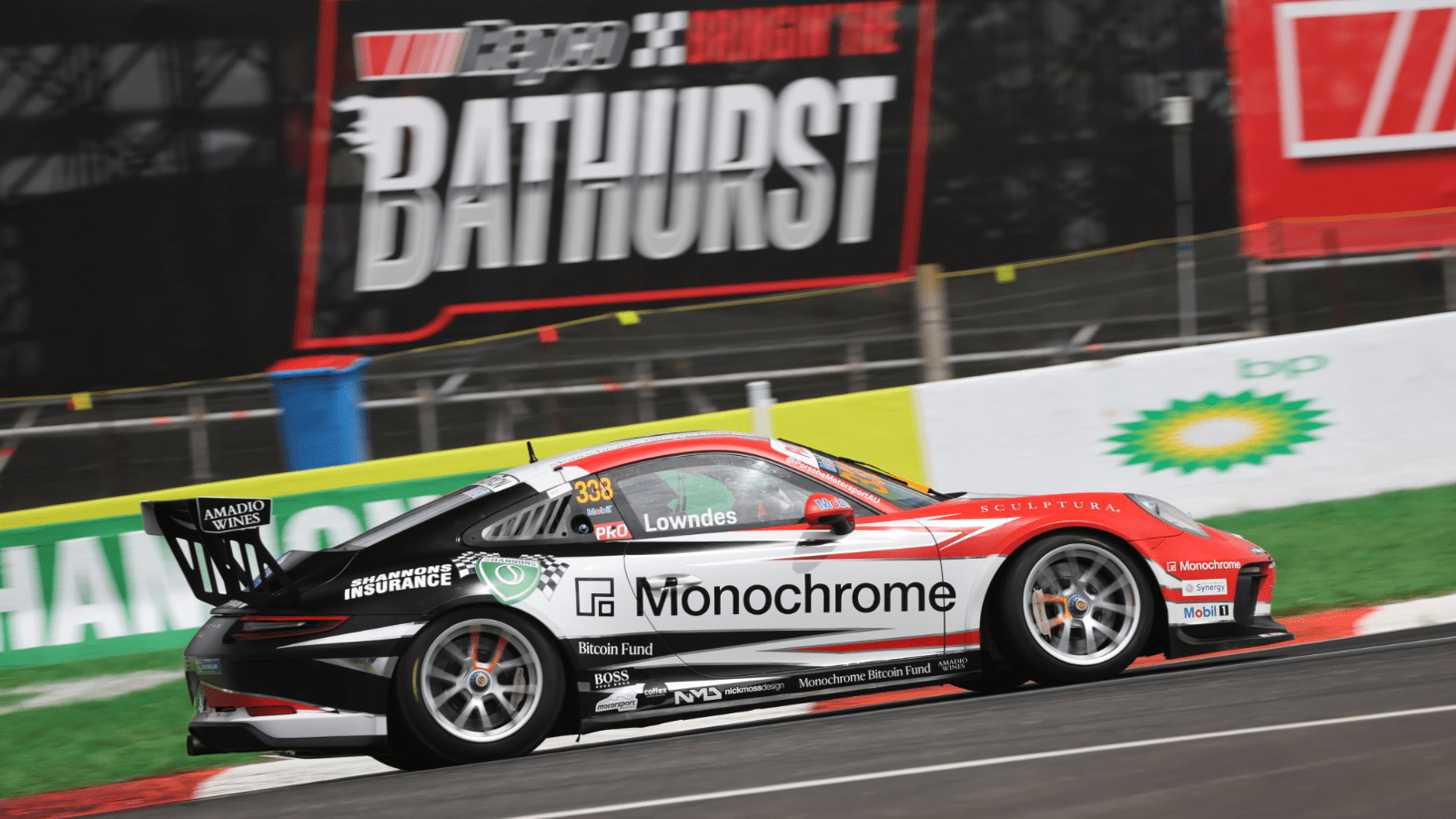 Craig Lowndes in the Monochrome-labelled Porsche cup car at the 2021 Bathurst 1000.
Monochrome CEO Jeff Yew said, "As motorsport enthusiasts, this partnership with Supercars is an exciting and fitting opportunity for Monochrome."
"As the country's only Queensland-based crypto-asset specialist investment manager, it's our honour to be a part of Queensland's biggest motorsports event. The Monochrome team is set to release a refreshed product line-up, following a breakthrough in regulatory approvals, including our upcoming Bitcoin ETF."
The Boost Mobile Gold Coast 500 will take over the beaches and streets of Surfers Paradise, this year's season being the first since 2019 after two cancelled events in 2020 and 2021. The event will run from 28th October to 30th October 2022.
Monochrome Asset Management Pty Ltd ABN 80 647 701 246 (Monochrome) is a Corporate Authorised Representative (CAR No. 1286428) of Vasco Trustees Ltd ABN 71 138 715 009 | AFSL 344486 (Vasco Trustees). Monochrome is the Investment Manager for the Monochrome Bitcoin Trust (IBTC) (ARSN 661 385 244). Vasco Trustees is the Responsible Entity and the issuer of interests in IBTC. Interests in IBTC will be made available once the PDS and TMD have issued. The PDS and TMD will be made available at https://monochrome.co/ and should be considered prior to investing. The PDS and TMD are expected to be available in October 2022, subject to regulatory approvals. This information is general in nature and does not take into account any person's individual objectives, financial situation or needs. In deciding whether to acquire an interest in IBTC and before investing, investors should read the PDS,TMD and Reference Guide, and with the assistance of a financial adviser, consider if the investment is appropriate for their circumstances. Past performance is not indicative of future performance.
---
Monochrome Asset Management