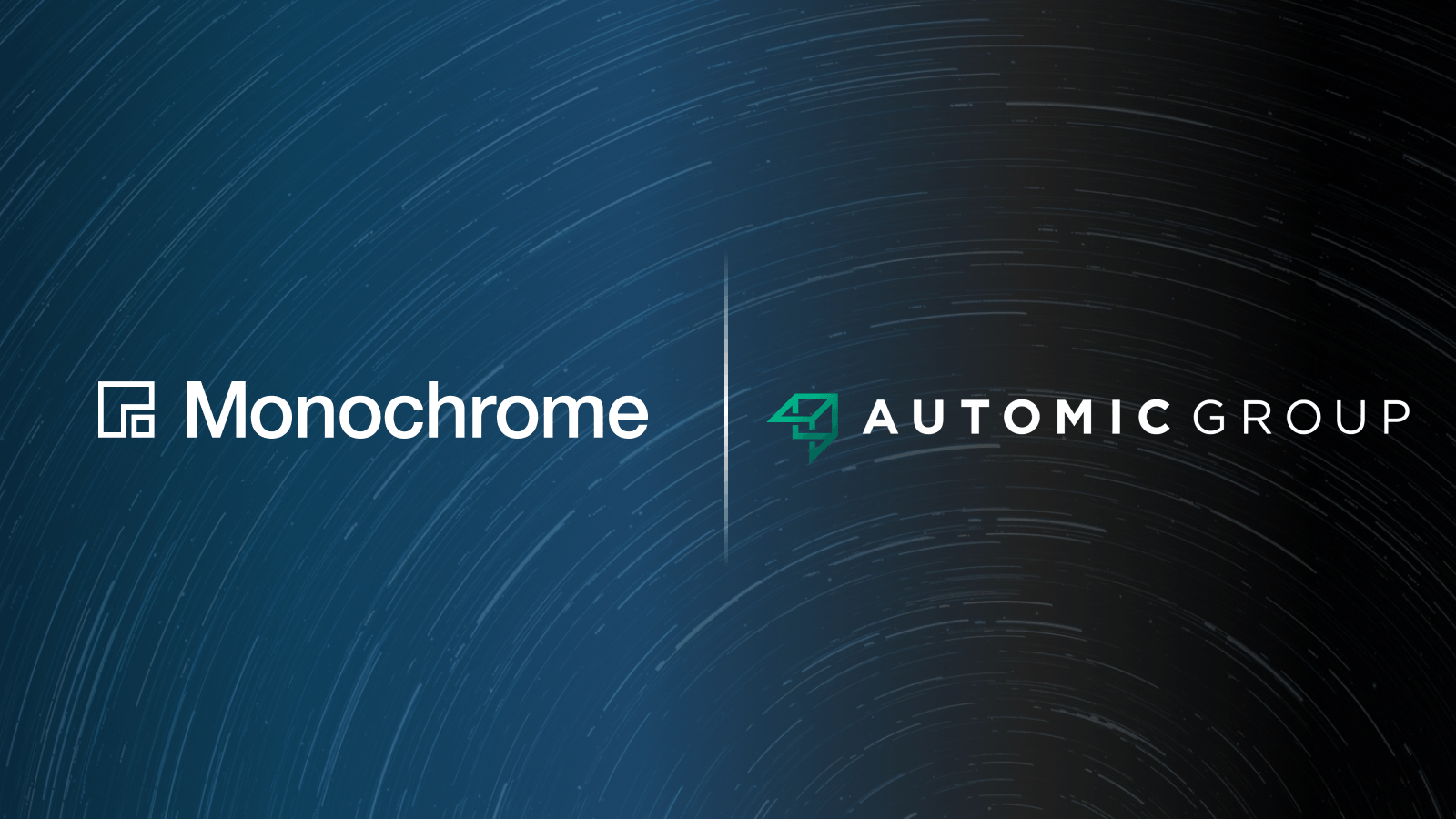 BRISBANE, November 16, 2022 – Monochrome Asset Management has announced the appointment of Automic Group as unit registry for the upcoming Monochrome Bitcoin Trust, a new bitcoin retail managed fund.
The Monochrome Bitcoin Trust will track the performance of the price of bitcoin in Australian dollars (before fees and costs). Automic will provide established traditional registry services that, together with the fund's top tier administration and custody providers, will provide the core services for the operation of the upcoming fund.
Founded in 2016, Automic Group operates with over a thousand ASX-listed and unlisted companies and is the number one provider of IPO services in Australia, supporting 47% in 2021 with 67% of IPOs in 2022 so far managed by Automic Group.
Andrew Wilson, CEO of Automic Group, said, "Automic is delighted to be partnering with Monochrome Asset Management in the launch and ongoing operation of their Monochrome Bitcoin Trust. Much like Monochrome, Automic prides itself in leveraging the power of technology and digital capabilities to improve the traditional ways in which our sector operates. We look forward to working with the Monochrome team and supporting them achieve their mission of sustainably scaling adoption and accelerating the positive impact of crypto-assets on their investors."
Unlike in a standard pooled unit trust or a cryptocurrency exchange, this is the first time Australian investors will have an absolute entitlement to their own bitcoin within a single regulated Australian investment vehicle. This type of offering provides investors with a high level of individual control over their bitcoin holdings. It also provides investors with all of the protections they have come to expect from a regulated Australian investment vehicle including compliant crypto-asset custody solutions, an asset manager with significant expertise in the digital asset class, and the financial resources and insurances needed to bring this asset class to the Australian retail market.
Jeff Yew, Monochrome CEO, said, "Automic is renowned for its embrace of technology in providing registry services to the financial services industry. By appointing Automic as our Registry provider, we look forward to further integrate Monochrome's digital asset expertise into the traditional financial services environment."
About Automic Group
Automic Group is an Australian leader in integrated registry, board management, governance, and investor relation solutions, providing powerful technology combined with professional services to make it easier for companies and managed funds to do business. Its powerful, easy-to-use integrated platform enables efficiencies for companies through the automation of governance-related tasks, rich registry reporting, and real-time data insights that can be accessed on-demand through an always available digital interface that is leading the market.
Today, over 1,000+ ASX listed and unlisted businesses use Automic's platform and hands-on professional services to view, access and manage everything that happens within their registry and board environments. Learn more about Automic's technology and professional services here.
About Monochrome
Monochrome Asset Management is the Investment Manager of the Monochrome Bitcoin Trust. Monochrome Asset Management offers investors access to bitcoin via traditional and regulated investment vehicles.
Monochrome Asset Management Pty Ltd ABN 80 647 701 246 (Monochrome) is a Corporate Authorised Representative (CAR No. 1286428) of Vasco Trustees Ltd ABN 71 138 715 009 | AFSL 344486 (Vasco Trustees). Monochrome is the Investment Manager for the Monochrome Bitcoin Trust (IBTC) (ARSN 661 385 244). Vasco Trustees is the Responsible Entity and the issuer of interests in IBTC. The PDS, Reference Guide and TMD are available at https://monochrome.au/ and should be considered prior to investing. This information is general in nature and does not take into account any person's individual objectives, financial situation or needs. In deciding whether to acquire an interest in IBTC and before investing, investors should read the PDS, Reference Guide and TMD, and with the assistance of a financial adviser, consider if the investment is appropriate for their circumstances. Past performance is not indicative of future performance.
---
Monochrome Asset Management