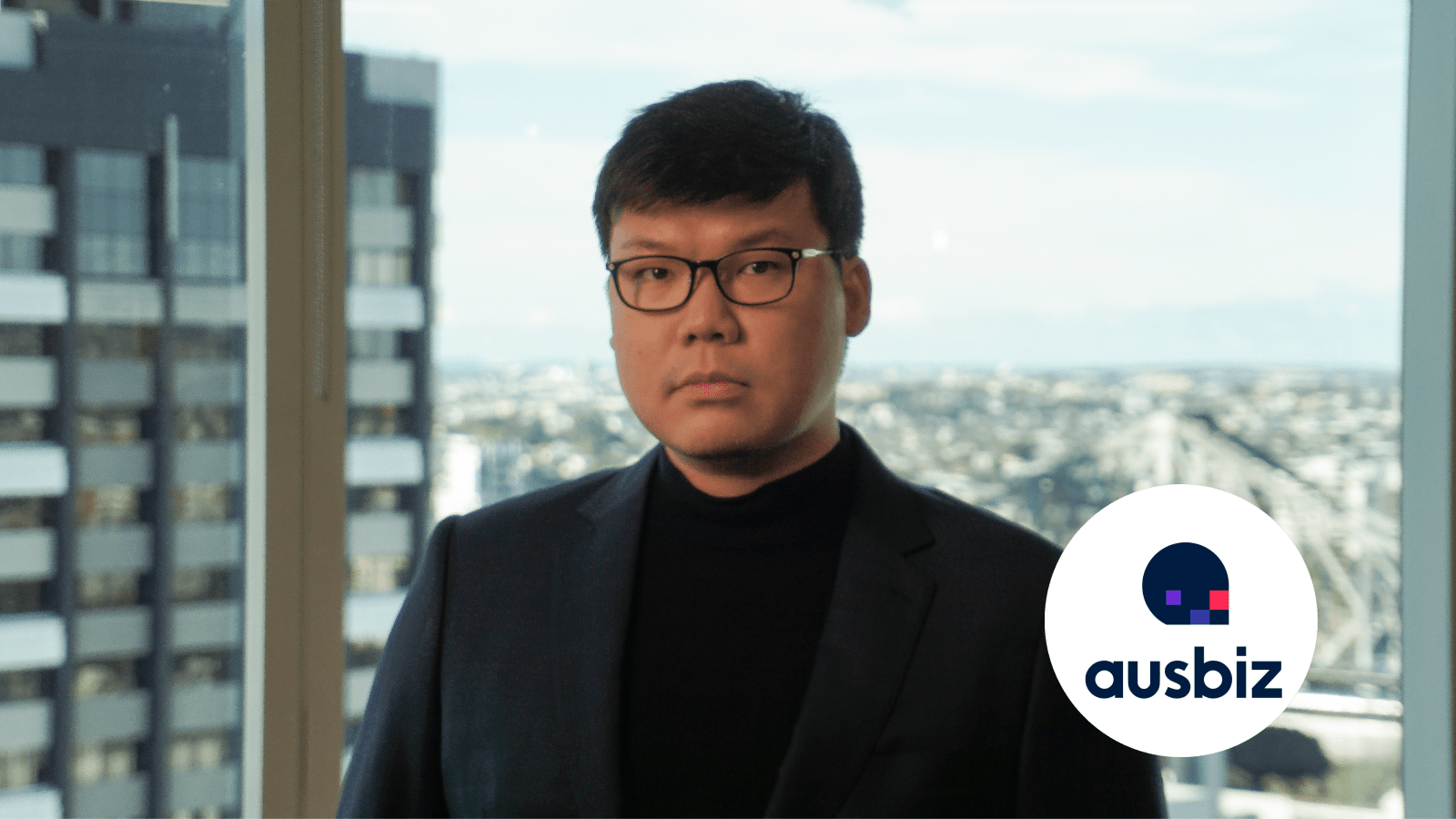 BRISBANE, Thursday September 16 2021 -- Monochrome Asset Management CEO Jeff Yew spoke with Ausbiz Startup Daily on the digital asset industry in Australia, the risks concerning regulators, and Bitcoin exchange-traded funds (ETFs).
Beginning with discussion of the Australian Senate inquiry on Australia as a technology and financial centre led by senator Andrew Bragg, Mr Yew commented that the conversation and potential policy resulting from it were both timely and important.
"It is the right time because we are seeing an influx of demand for digital asset investments and that has definitely put some extra pressure on Australia's regulatory infrastructure," said Mr Yew.
"At Monochrome we are really glad ASIC is taking a proactive approach and engaging this industry," he continued.
This regulatory engagement, Mr Yew offered, helped highlight the value of the digital asset market to the Australian economy while acknowledging the risks posed to investors.
Mr Yew asserted that the next 12 months would be key to the future of digital asset investment, with a key industry event on the horizon being that of a potential Bitcoin ETF launch.
"It shifts custody and operational risks to experienced, regulated issuers and managers," said Mr Yew.
Stress was placed on the need for continued education as a means to further effective and safe engagement with the nascent market.
Host Simon Thomsen pivoted the conversation towards the progress of similar overseas initiatives as well as opportunity presented.
Touching on prior ASIC discussions on the asset class, as well as the compatibility of existing taxation frameworks provided by the ATO in relation to digital assets, Mr Yew responded "In the long term I am confident that Australia will keep pace in the digital asset industry in the global level,"
Topic then pivoted to market concerns on the digital asset industry becoming a safe haven for illegal activities.
Mr Thomsen noted that AUSTRAC had raised these same concerns with the major Australian banks, positing the possibility of digital assets offering an even higher level of security and safety from these practices.
Expanding on this, Mr Yew suggested that public blockchains like Bitcoin presented an excellent investigatory tool for cyber crime investigators due to the transparency of transactions.
The role of regulators such as AUSTRAC working with the digital asset industry to safeguard on and off ramps was pointed to as a highlight of efforts undertaken thus far.
"AUSTRAC has done a good job on providing KYC/AML guidance for the movement of money between digital assets and traditional fiat currencies" said Mr Yew.
As investors look to diversify into this nascent asset class, Mr Yew emphasised the importance of enforcing robust consumer protection.
Following a brief interlude to discuss Monochrome's recent Series A funding announcement, conversation shifted to the management of price volatility.
"Most long term allocators in this asset class understand the nature of bitcoin's price. Rather than seeing that as an impediment, they are learning how to manage the risks," said Mr Yew, addressing concerns that volatility makes the asset class untenable.
"We've seen big corporate players like Square, Tesla, Ark Invest construct their investment cases and position sizing around it accordingly," he continued.
Bringing the conversation closer to home, Mr Yew offered that Monochrome is also considering volatility; "At Monochrome, our focus is on regulated, passive exposure over a long-term period."
Monochrome is dedicated to working closely with the industry to equip portfolio allocators and financial services professionals with the right tools to evaluate the asset class.
"Events like short-term price dips or surges might impact those trying to trade the market in the short term." finished Mr Yew.
The content, presentations and discussion topics covered in this material are intended for licensed financial advisers and institutional clients only and are not intended for use by retail clients. No representation, warranty or undertaking is given or made in relation to the accuracy or completeness of the information presented. Except for any liability which cannot be excluded, Monochrome, its directors, officers, employees and agents disclaim all liability for any error or inaccuracy in this material or any loss or damage suffered by any person as a consequence of relying upon it. Monochrome advises that the views expressed in this material are not necessarily those of Monochrome or of any organisation Monochrome is associated with. Monochrome does not purport to provide legal or other expert advice in this material and if any such advice is required, you should obtain the services of a suitably qualified professional.
---
Jamie Grohman
Marketing & Content Manager
Monochrome Asset Management