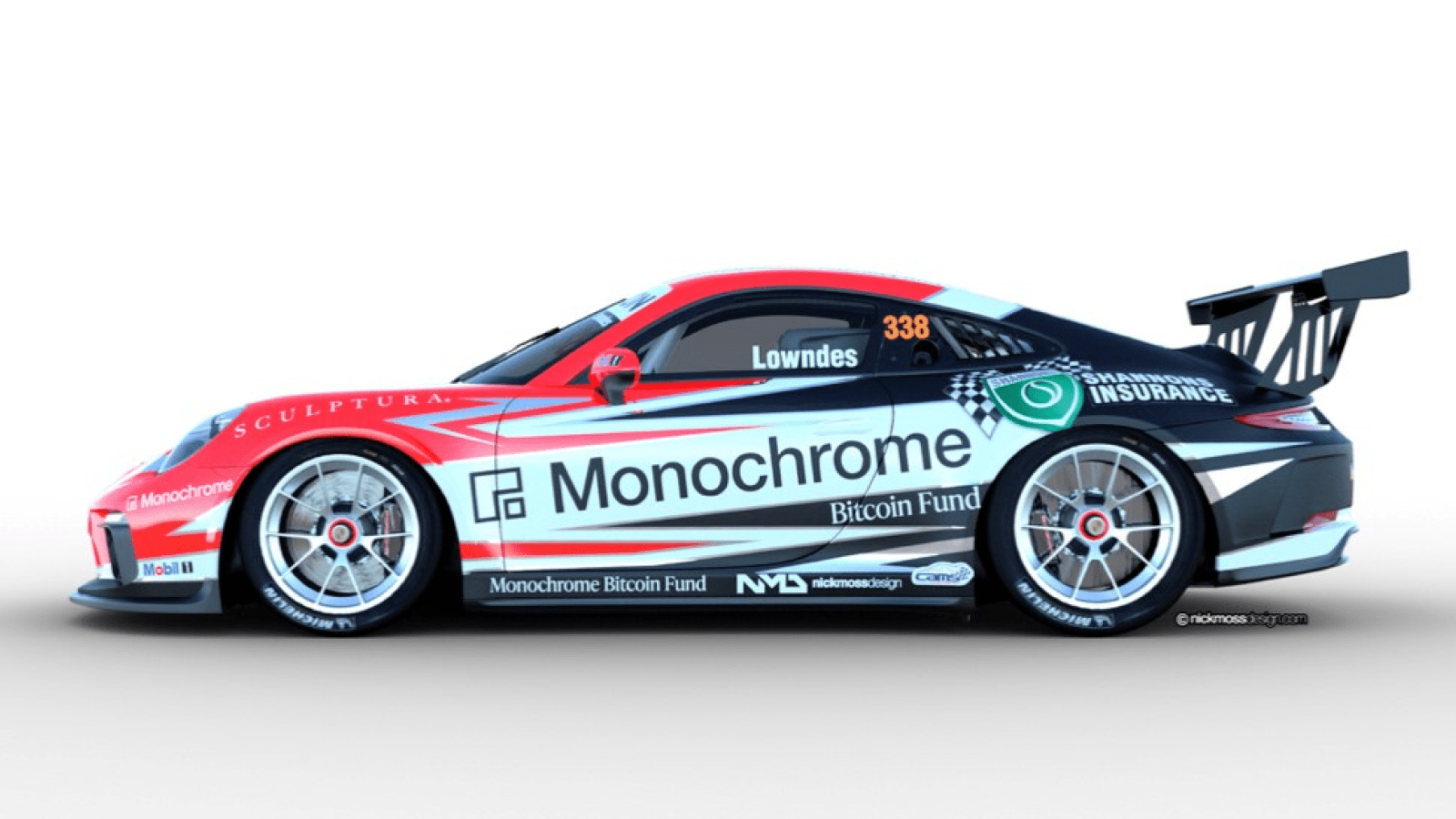 BRISBANE, November 10, 2021 – Wall Racing is excited to announce a partnership with Monochrome Asset Management, the investment management firm behind Australia's leading investment-grade Bitcoin Fund.
As part of this partnership, the Monochrome Bitcoin Fund will proudly feature as the major partner of Craig Lowndes' Porsche Carrera Cup Car for the 2021 Bathurst 1000 Round.
In an innovative Australian first, the partnership will extend beyond vehicle branding and customer experiences, with David Wall Racing adding bitcoin exposure to their balance sheet. The teams will share further details on this closer to the event.
Team Principal David Wall says, "Not only is it great to have the backing of Jeff and the team at Monochrome for Wall Racing, it's exciting to lead this adoption of bitcoin as an investment at a corporate level."
"While this is a newly minted deal, we hope it continues to flourish and grow alongside Monochrome. The business has a fascinating trajectory, an excellent team, and we expect our fans and the audience of the Carrera Cup will respond well to it. The imagery of the car will be released over the coming weeks, and we look forward to sharing this."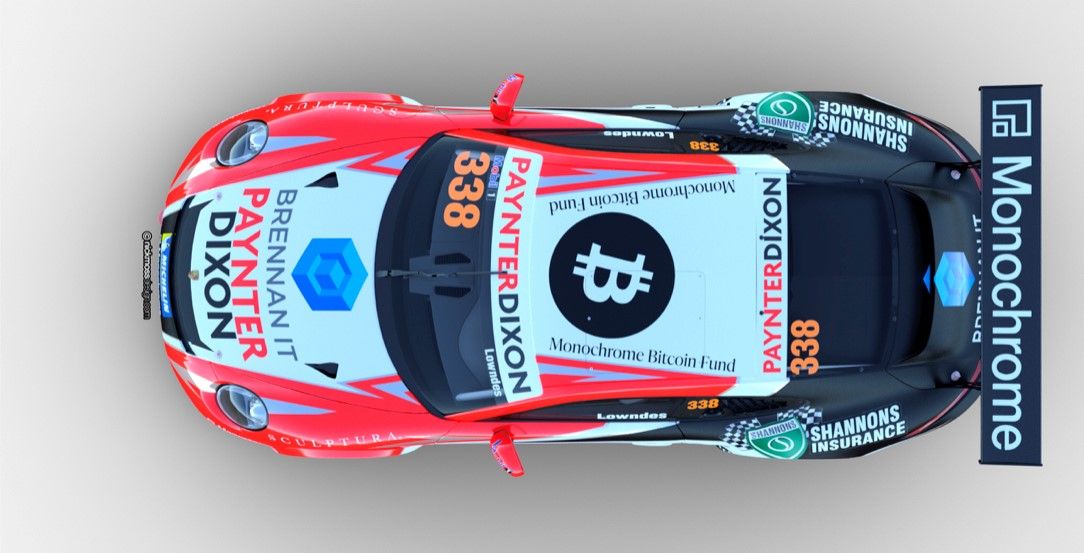 Legendary Australian Driver Craig Lowndes adds, "It is exciting to have the Monochrome team join us for the race, and we look forward to introducing their brand not only to the series and its audience but the iconic Bathurst race track. It's been a disjointed year of racing, so from a drivers point of view, I can't wait to get in the Monochrome Porsche and lap the Mountain."
"Monochrome takes a lot of pride in being able to build a partnership with Australian sporting icons such as Wall Racing. It will be exciting to see Craig tackling the Mountain in December," said Jeff Yew, CEO of Monochrome Asset Management.
"David Wall and the team have always pioneered performance, on and off the race track. They've continued this by becoming the first Australian sporting group to have Bitcoin on their balance sheet, which is a massive milestone for Australian sports," he continued.
About Wall Racing
Wall Racing is a top-level race team who specialise in all areas of motor sport. With over 35 years of experience they are your one stop motor racing shop. Wall Racing specialise in vehicle maintenance, enhancement, rebuilds or ground up builds. Located centrally in Western Sydney they cater for every area in Sydney and its surrounding areas. With three national titles under their belt Wall Racing are ready to tackle any championship and are confident they can add to their tally.
This publication has been prepared by Monochrome Asset Management Pty Ltd ABN 80 647 701 246 (Monochrome) the Investment Manager of the Monochrome Bitcoin Fund (the Fund). Monochrome is a Corporate Authorised Representative No. 1286428 of Non Correlated Capital Pty Ltd ABN 99 143 882 562 AFSL 499882 (NCC). NCC is the Trustee of the Fund. This publication has been prepared by Monochrome to provide you with general information only. In preparing this publication, we did not take into account the investment objectives, financial situation or particular needs of any particular person. It is not intended to take the place of professional advice and you should not take action on specific issues in reliance on this information. Neither Monochrome, NCC nor any of their related parties, their employees or directors, provide any warranty of accuracy or reliability in relation to such information or accept any liability to any person who relies on it. You should obtain professional advice and consider the Information Memorandum before making a decision in relation to this product. Any forecasts and hypothetical examples are subject to uncertainty and are not guaranteed. Past performance is not a reliable indicator of future performance. You can obtain a copy of the Information Memorandum for the Fund by contacting Monochrome at https://monochrome.co.
---
Jamie Grohman
Marketing & Content Manager
Monochrome Asset Management