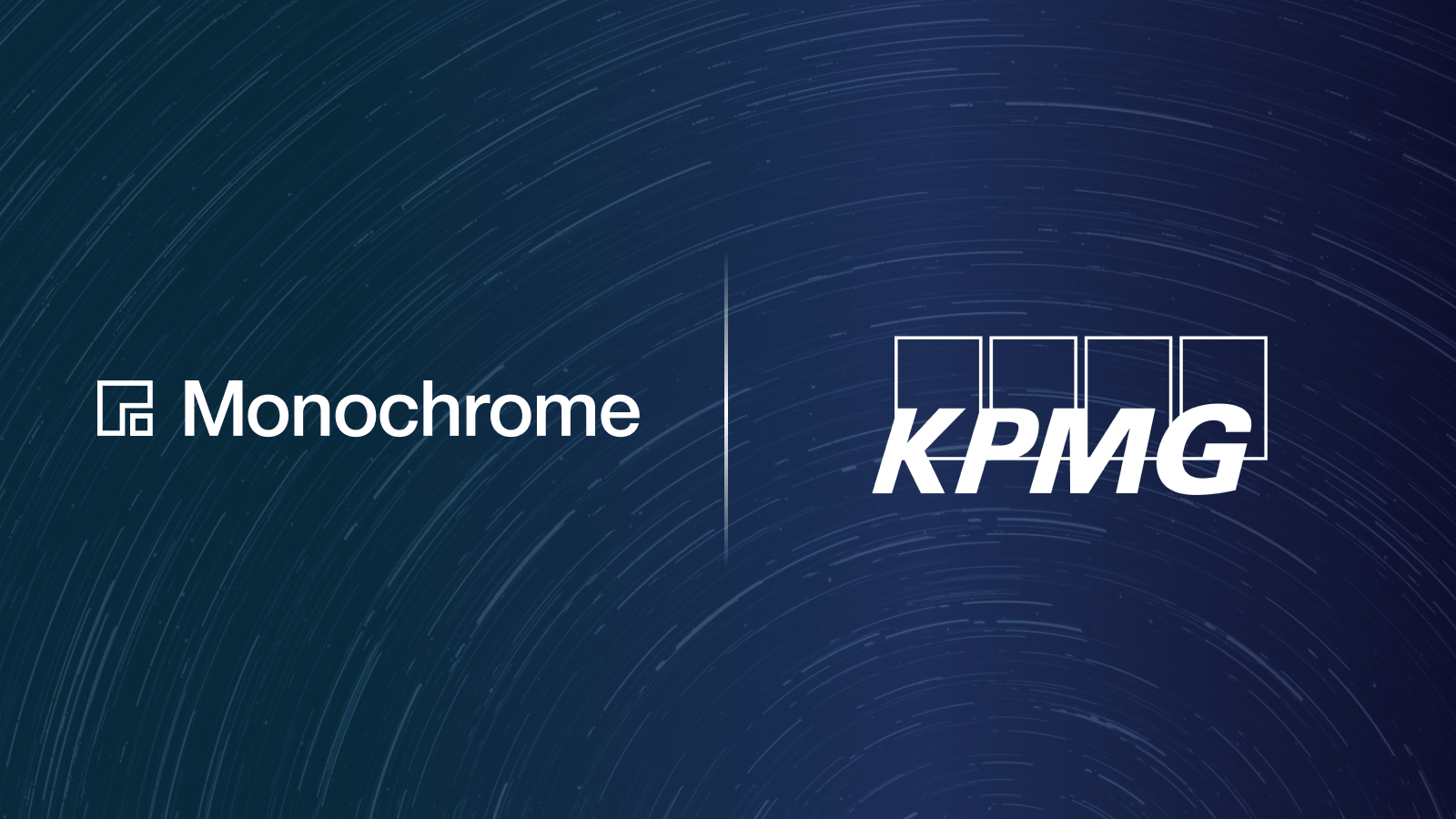 BRISBANE, October 28, 2021– Monochrome Asset Management welcomes global accounting giant KPMG as fund accountant for flagship wholesale bitcoin fund.
Australia's leading digital asset-focused investment management firm, Monochrome has welcomed KPMG as fund accountant to further develop a robust reconciliation process and achieve strategic initiatives relating to their flagship product the Monochrome Bitcoin Fund (MBF).
Amanda Price, Partner in Charge at KPMG Ventures and Head of High Growth Ventures said "Monochrome, founded by CEO Jeff Yew, is regarded in the alternative investment sector as the investment manager that specialises in regulated products into digital assets.
"It's great to be working with another business in such a fast-emerging category," she added.
Engaging with the accounting firm's High Growth Ventures team, Monochrome joins the likes of global giants Square, AfterPay and Canva as it continues to drive the case for digital asset investment in Australia.
"Having KPMG partner with Monochrome further solidifies our firm as the definitive pair of hands for secure and regulated exposure to bitcoin for the wholesale and fiduciary market," said CEO Jeff Yew.
The initiative between Monochrome and KPMG marks the first of its kind between a big four accounting firm and a digital asset investment manager in Australia.
About KPMG
KPMG is a global network of professional services firms providing Audit, Tax and Advisory services. They operate in 146 countries and territories and in FY20 had close to 227,000 people working in member firms around the world. Each KPMG firm is a legally distinct and separate entity and describes itself as such. KPMG International Limited is a private English company limited by guarantee. KPMG International Limited and its related entities do not provide services to clients.
In Australia, KPMG has a long tradition of professionalism and integrity, combined with our dynamic approach to advising clients in a digital-driven world. They have approximately 6,700 people, including over 400 partners, with offices around the country.
About KPMG High Growth Ventures
KPMG High Growth Ventures is a high-performance advisory group designed to nurture the personal and professional growth of Australian founders and their businesses.
This publication has been prepared by Monochrome Asset Management Pty Ltd ABN 80 647 701 246 (Monochrome) the Investment Manager of the Monochrome Bitcoin Fund (the Fund). Monochrome is a Corporate Authorised Representative No. 1286428 of Non Correlated Capital Pty Ltd ABN 99 143 882 562 AFSL 499882 (NCC). NCC is the Trustee of the Fund. This publication has been prepared by Monochrome to provide you with general information only. In preparing this publication, we did not take into account the investment objectives, financial situation or particular needs of any particular person. It is not intended to take the place of professional advice and you should not take action on specific issues in reliance on this information. Neither Monochrome, NCC nor any of their related parties, their employees or directors, provide any warranty of accuracy or reliability in relation to such information or accept any liability to any person who relies on it. You should obtain professional advice and consider the Information Memorandum before making a decision in relation to this product. Any forecasts and hypothetical examples are subject to uncertainty and are not guaranteed. Past performance is not a reliable indicator of future performance. You can obtain a copy of the Information Memorandum for the Fund by contacting Monochrome at https://monochrome.co.
---
Jamie Grohman
Marketing & Content Manager
Monochrome Asset Management