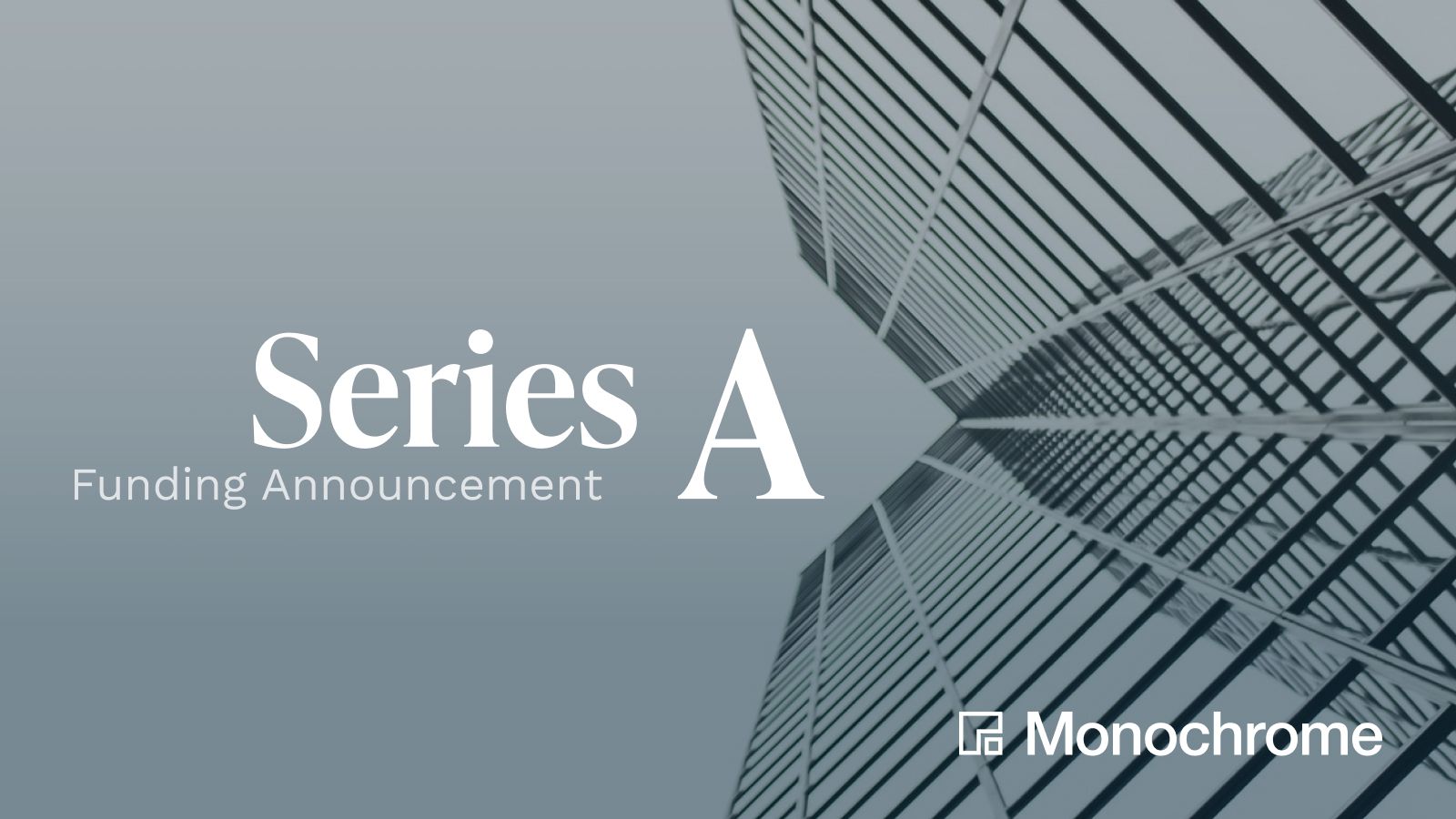 Brisbane, September 9, 2021 -- Monochrome Asset Management, the torchbearer of investment-grade access to digital assets in Australia, announced a USD $1.8 million (approx. AUD $2.4 million) private Series A funding, valuing the company at around $20 million AUD.
The private funding round comes as Monochrome continues to develop products and demonstrate the firm's leadership in the alternative investment industry, specialising in bitcoin and other digital assets.
Monochrome counts a mix of four local and international investors, including Wei Zhou, former CFO of Binance, Charlie Lee the creator of Litecoin, Samson Mow the CSO of Blockstream, and Kain Warwick the founder of Blueshyft and Synthetix, further illustrating the growing interest of institutional investment in digital assets.
"Australia is known for its progressive regulatory stance on digital assets, and I am proud to support Monochrome as the country's leading investment firm specialising in regulated access into digital assets," said Mr. Zhou. "Jeff has deep domain expertise in this field, as well as a track record of driving successful businesses in the digital asset industry," he added.
Monochrome was founded by Jeff Yew as a means to facilitate a trusted bridge between traditional finance and emerging digital asset classes. Mr Yew draws from extensive digital asset marketplace experience as the co-founder and former CEO of Australia's most liquid digital asset exchange, Binance Australia.
"Monochrome has assembled a stellar team that combines more than a century of financial expertise with talents from ABN AMRO, Rest Super, IFM Investors, BNY Mellon and firms alike to provide a regulated, reliable and safe means for institutional investment into this asset class," said Mr Yew.
Monochrome's expertise extends beyond its immediate doors, with David Hobart, former decade-plus hedge fund manager and current CIO at Monochrome, commenting that, "The quality of investor Monochrome has been able to engage with is fundamentally illustrative of our position in the digital asset industry."
"They are some of the most respected and informed minds operating in this industry, not just in Australia, but across the globe" continued Mr Hobart.
The firm's flagship product, Monochrome Bitcoin Fund enables wholesale and institutional investors to gain exposure to bitcoin without the compliance and security risks associated with engaging with new technology and digital asset wallets.
"Monochrome is and will continue to be the foremost Australian channel for professional investment into the digital asset sector," concluded Mr Yew. "We have the experience and expertise to guide allocators and investors in evaluating the asset class and gaining exposure through a regulated and familiar investment vehicle."
This publication has been prepared by Monochrome Asset Management Pty Ltd ABN 80 647 701 246 (Monochrome) the Investment Manager of the Monochrome Bitcoin Fund (the Fund). Monochrome is a Corporate Authorised Representative No. 1286428 of Non Correlated Capital Pty Ltd ABN 99 143 882 562 AFSL 499882 (NCC). NCC is the Trustee of the Fund. This publication has been prepared by Monochrome to provide you with general information only. In preparing this publication, we did not take into account the investment objectives, financial situation or particular needs of any particular person. It is not intended to take the place of professional advice and you should not take action on specific issues in reliance on this information. Neither Monochrome, NCC nor any of their related parties, their employees or directors, provide any warranty of accuracy or reliability in relation to such information or accept any liability to any person who relies on it. You should obtain professional advice and consider the Information Memorandum before making a decision in relation to this product. Any forecasts and hypothetical examples are subject to uncertainty and are not guaranteed. Past performance is not a reliable indicator of future performance. You can obtain a copy of the Information Memorandum for the Fund by contacting Monochrome at https://monochrome.co.
---
Jamie Grohman
Marketing & Content Manager
Monochrome Asset Management