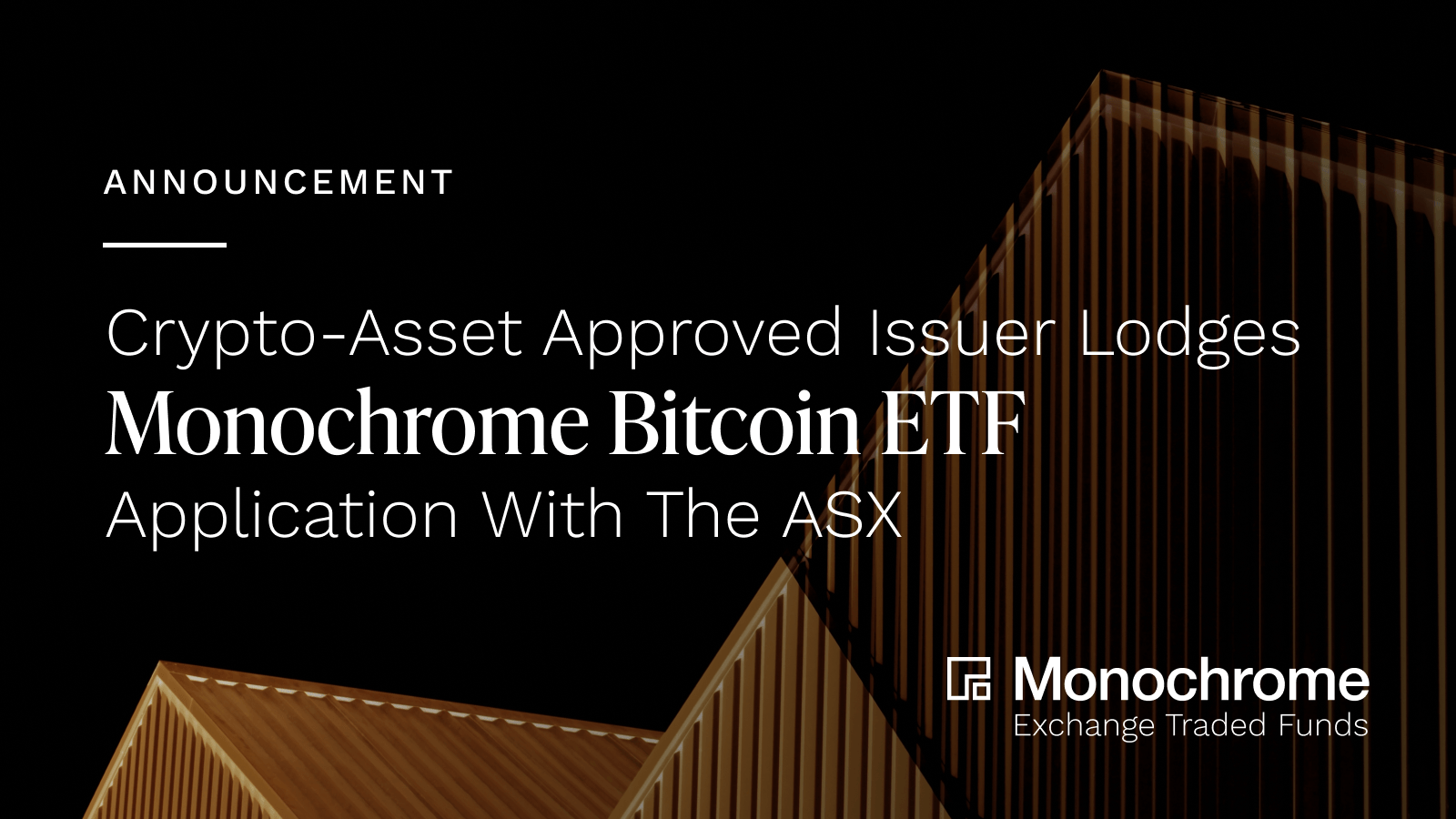 BRISBANE, 14 July, 2023 – Monochrome Asset Management Pty Ltd (Monochrome) announced today that on 14 July 2023, its Responsible Entity partner, Vasco Trustees Ltd (Vasco), lodged an updated application with the Australian Securities Exchange (ASX) to list the Monochrome Bitcoin ETF (IBTC), an exchange traded fund that will have direct exposure to bitcoin.
Monochrome's Responsible Entity partner, Vasco, is authorised under its Australian Financial Services Licence to offer retail investors direct and regulated exposure to crypto-assets bitcoin and ether via two managed investment schemes - the Monochrome Bitcoin ETF and the Monochrome Ethereum ETF.
ASIC's implementation of an Australian market framework for crypto-asset exchange-traded products is beneficial for product providers and investors by establishing a clear pathway and regulatory requirements for market participants offering financial products with direct exposure to crypto-assets. Meeting these requirements may enhance Australian investors' confidence when considering exposure to this emerging asset class.
Monochrome and Vasco are supported by leading service providers, including State Street Australia Limited, Automic Pty Limited, Ernst & Young, CF Benchmarks and Gemini Trust Company, LLC.
Beyond the Monochrome Bitcoin ETF, Monochrome sees this as validation of Queensland as a crypto-asset specialised financial services hub.
Register your interest to apply for the Monochrome Bitcoin ETF here.
---
Monochrome Asset Management